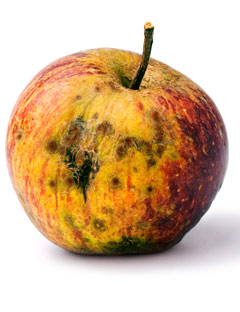 A post on Phandroid bring news of Apple Suing HTC for patent infringement on 20 different things. These patents are related to the iPhones GUI, every other day Apple is applying for another patent or has a new idea. There's no word on exactly what the claim has in it, If anyone knows post a comment and we will keep you guys updated.
Heres the press release from Apple

ttp://www.apple.com/pr/library/2010/03/02patents.html

Apple Sues HTC for Patent Infringement

CUPERTINO, California—March 2, 2010—Apple® today filed a lawsuit against HTC for infringing on 20 Apple patents related to the iPhone's user interface, underlying architecture and hardware. The lawsuit was filed concurrently with the U.S. International Trade Commission (ITC) and in U.S. District Court in Delaware.

"We can sit by and watch competitors steal our patented inventions, or we can do something about it. We've decided to do something about it," said Steve Jobs, Apple's CEO. "We think competition is healthy, but competitors should create their own original technology, not steal ours."

Apple reinvented the mobile phone in 2007 with its revolutionary iPhone®, and did it again in 2008 with its pioneering App Store, which now offers more than 150,000 mobile applications in over 90 countries. Over 40 million iPhones have been sold worldwide.

Apple ignited the personal computer revolution in the 1970s with the Apple II and reinvented the personal computer in the 1980s with the Macintosh. Today, Apple continues to lead the industry in innovation with its award-winning computers, OS X operating system and iLife and professional applications. Apple is also spearheading the digital media revolution with its iPod portable music and video players and iTunes online store, and has entered the mobile phone market with its revolutionary iPhone.
What do you guys think will happen with this?