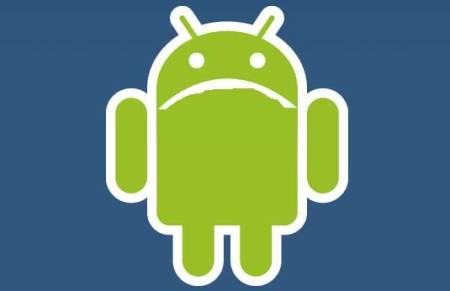 Well, not literally, but you get the gist of the statement…
Today, Android ROM Developer eugene373 received an e-mail from the Google Trademark Enforcement Team, regarding the use of Google's Closed Source. This is the second C&D that I have heard of regarding the Google Closed Source, the first being Cyanogen.
Eugene373 provided a full copy of the Cease and Desist e-mail (which, in my opinion, is a modern way to handle them) for all to see over at Pastebin, and we have provided it for you, after the short break.As promised, the full Cease and Desist e-mail, posted from Euguene373's Twitter:
From: Google <noreply@google.com>
Date: Thur, Feb 4, 2010 at 6:43 PM
Subject: Google Closed Source
To: Eugene373's E-mail
Dear Sir/Madam:
It has come to our attention that you are using the GOOGLE Closed Source without our express written permission. Please note that we allow use of our Applications only if we have granted express written permission; see http://www.google.com/permissions/guidelines.html. Such unauthorized use constitutes trademark infringement and unfair competition under both federal and state laws. It misleads consumers into believing that some association exists between you and Google; and it weakens the ability of the GOOGLE mark and name to identify a single source, namely, Google.
In the hope that these events have resulted from your inadvertence rather than your deliberate actions, we ask that you contact us within seven calendar days of receiving this email message, and confirm that you will:
1. Cease and desist any further use of the GOOGLE mark and/or logos on your website and any solicitations, packaging, marketing, or other materials without our express written consent.
2. Take commercially reasonable measures to limit the unauthorized use of the GOOGLE mark and/or logos on materials that have already been created.
3. Agree not to use any trademarks owned by Google (including the Google logo) without the advance written consent of Google.
Sincerely,
The Google Trademark Enforcement Team