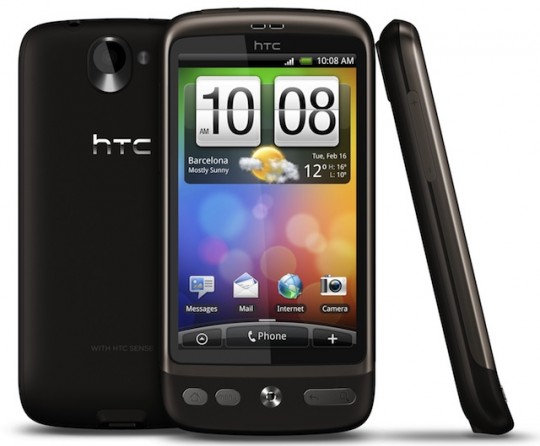 Everyone in the UK is really happy as T-Mobile UK is getting ready to launch the HTC Desire on March 26.  As a bonus, T-Mobile is giving away the HTC Desire to winners of it's online lucky draw.  Sweet!
Let me tell what you have to do to enter the draw. First, go to T-Mobile UK forums. If you don't have any account, sign-up for one.  If you have an account, just email your details to this address ( forums@t-mobile.co.uk ).
If you are the lucky winner then you will receive a nice new phone, otherwise, you'll be able to pick one up from the stores on 26th March.
Here's what the site says:
HTC Desire Prize Draw

Open to all registered Forum users who are T-Mobile customers (except T-Mobile employees and anyone connected with them).

To enter send an email with subject matter 'HTC Desire Draw' to forums@t-mobile.co.uk by 9am on Monday 22 March. You'll need to tell us:

– Your name
– Your forum ID
– Your T-Mobile phone number
– Your address.

Entries not containing all this information will be void.
We'll select one winner at random from all entries received shortly after closing. We'll call the winner on their T-Mobile phone on Monday 22 March. If the winner doesn't contact us within 30 minutes of our call, their prize will lapse and we'll pick another winner.

The winner will get an HTC Desire phone and will have to make a 2 – 3 minute film of themselves reviewing the handset and either make it available on YouTube or send it to us by post or email by Monday 29th March. T-Mobile will show this film on its Forum. You'll need a good quality camera to film yourself (we won't accept films taken on a phone camera). If you don't submit a film in time, or the film is not of suitable quality, T-Mobile will demand the prize is returned.

Prize is non-transferable, can't be swapped for anything else and there is no cash alternative.

Details of the winners can be obtained by contacting forums@t-mobile.co.uk after the closing date. Promoter: T-Mobile UK Ltd, Company Number 02382161, Hatfield Business Park, Hatfield, Hertfordshire, AL10 9BW
Also, if you are the winner, then you have to make a video reviewing the handset and send it to T-Mobile UK. Not that hard if you get the phone for free? I hope it will hit T-Mobile US soon.
So who's going to win this phone?
Source: EuroDroid